As an investment advisor representatives with Portfolio Medics, Brian, Geryl and the investment team work with multiple outside money managers to bring sophisticated investment strategies within reach of everyday investors, strategies that are typically beyond the scope of traditional buy-and-hold portfolios. By turning to these managers, we are able to eliminate conflicts of interest and keep client goals the focus of our investment strategies.
We perform the necessary due diligence on these managers to understand their methodologies and scrutinize the viability of their investment strategies given the existing market climate. Only those managers who we believe are well-positioned to provide strong returns are included in our clients' portfolios.
The Fiduciary duty is the highest standard of care and Brian and Geryl Winterowd wholeheartedly embrace this legal duty to help you make financial decisions that are in your best interests.
People assume that their advisors are fiduciaries, but oftentimes that is not true. A fiduciary duty is the "highest standard of care." It entails always acting in your beneficiary's best interest, even if doing so is contrary to yours. For a financial advisor, this may mean recommending a product that results in reduced or no compensation because it's the best option for the client.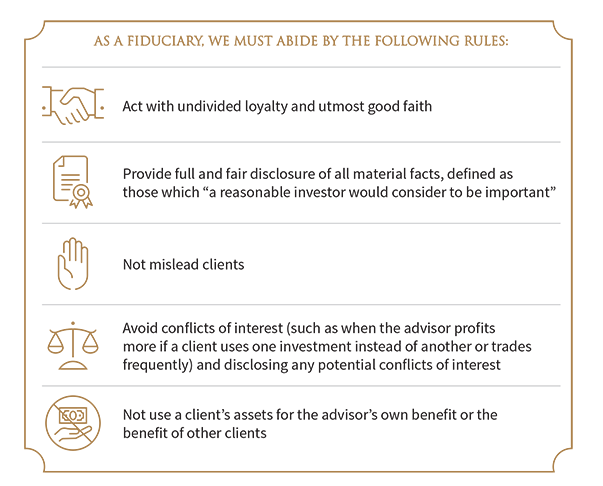 How We Do It
We believe that investment success shouldn't be tied to uncontrollable forces, such as systematic market risk. An active approach to portfolio management through the use of low correlated and non-traditional asset classes helps our clients seek opportunities for returns through all phases of each market cycle.
Guardian Financial Wealth Management is a licensed insurance agency. Brian and Geryl Winterowd provide insurance services to clients through Guardian, which is separate from Mr. and Mrs. Winterowd's roles as investment advisor representatives of Portfolio Medics. Investment advisory services are offered through Portfolio Medics. Guardian Financial Wealth Management and Portfolio Medics are not affiliated. The information contained on this site is intended for educational purposes only. It does not constitute financial/investment advice, nor is it a substitute for financial/investment advice. Nothing in this message should be construed as investment advice.
Questions?  Brian and Geryl Winterowd are investment advisors and fiduciaries.  Call (512) 844-8200 or click here to schedule a no-obligation initial consultation.
Connect with Brian and Geryl Winterowd On…

Round Rock Office
---
1508 Weiskopf Loop
Round Rock, TX  78664
Phone: (512) 844-8200
Fax: (512) 553-5577